(GLD)(SDS)(DIA)(QQQQ)(SPY)



"Let all that I am praise the LORD; with my whole heart, I will praise his holy name. Let all that I am praise the LORD; may I never forget the good things he does for me.
He forgives all my sins and heals all my diseases. He redeems me from death and crowns me with love and tender mercies. He fills my life with good things. My youth is renewed like the eagle's!"
Psalms 103:1-5
Charles Spurgeon wrote; "I don't which is more incredible, God's faithfulness or man's forgetfulness!
"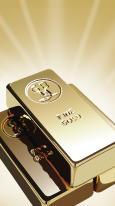 iShares' recent decision to cut expenses on its COMEX Gold Trust ETF (
IAU
) from 40 to 25 basis points, 15 points below asset leader
GLD
, may not boost its assets significantly. But it certainly points to an escalating price war among the industry's top issuers - something that can only benefit ETF investors.
Weekly Trading Zones / Daily Results
Page Trader Daily Results
Stack Trade Daily Results
TradeStalker's
R.B.I. Trader's Update
7 / 13 / 2010
(Published Since 1996)
.............................
..................
Dateline: 7:16 pm eastern time, 7/13/2010
There was a gap up open on Tuesday and the ES rallied to the
1090.25-1091.50 resistance zone about 30 minutes in. That
set up a good shorting opportunity, as from 1091.00 the ES
pulled back 6.75 points to 1084.25 before getting footing
and turning higher. A sprint to 1094.00 was sold, and a drop
to 1087.75 followed. With 2 hours left the market turned
back up and the ES worked its way to 1096.00 but then the
market dropped fast into the close.
After the close, earnings reports have the futures trading
higher as this is being written. This would be back to back
gap up days if it holds. The market is up 6 days in a row,
and very extended on the short term. A pullback should be
due soon.
If the market rallies early on Wednesday, (Click Here)
Pray Hard & Trade Safe!